K9 Game Changers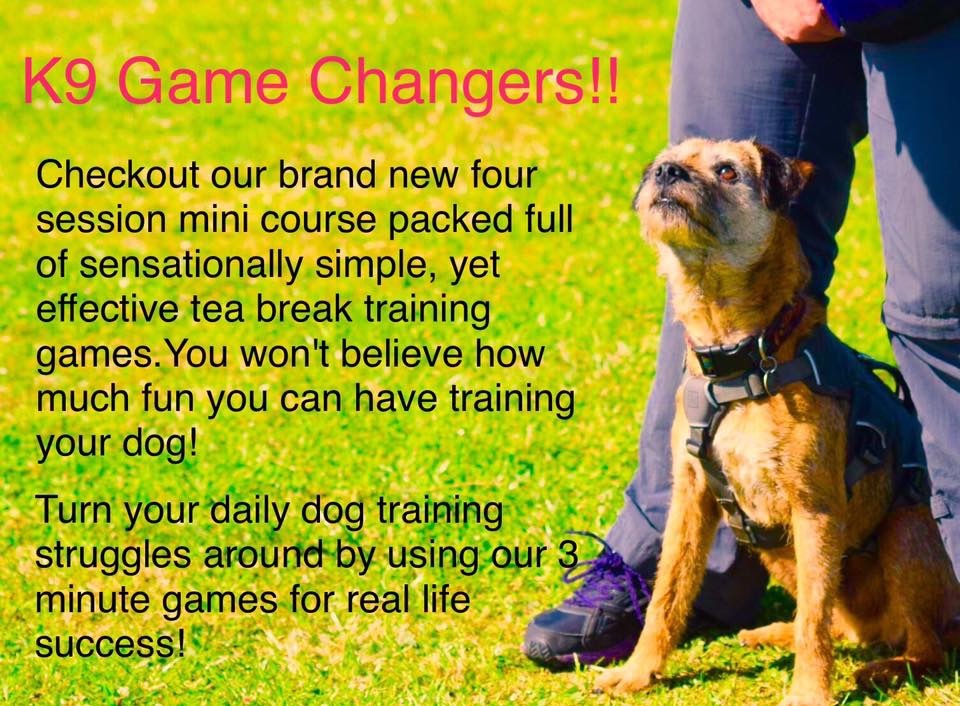 FUN AND GAMES!
​Our popular 4 session mini course for any age of pet dog, from puppy to old timer! Build the bond through training games
!
Games that can be played anywhere and that don't require huge time commitment.

Rediscover the fun in having a dog through our fabulous tea break training system!

Thursday 1st Nov 2018 8pm-9pm for 4 consecutive sessions
How Much?
£40
​​

Where

Bankhouse Barkers Dog Training Club

Low Moor Side Lane

New Farnley
LS12 5HY

Who is this course suited to?
This course is suitable for all breeds and ages of sociable dogs,
from around 16 weeks old upwards.
 Our game based training system is fun! The games grow the relationship you have with your dog. Plus the learning will build real life results, reliability, focus and a desire from your dog to want to hang around you!